Handel's Treasures - Music in Dialogue
Works by J. B. Barrière, G. B. Bononcini, G. Ph. Telemann and B. Marcello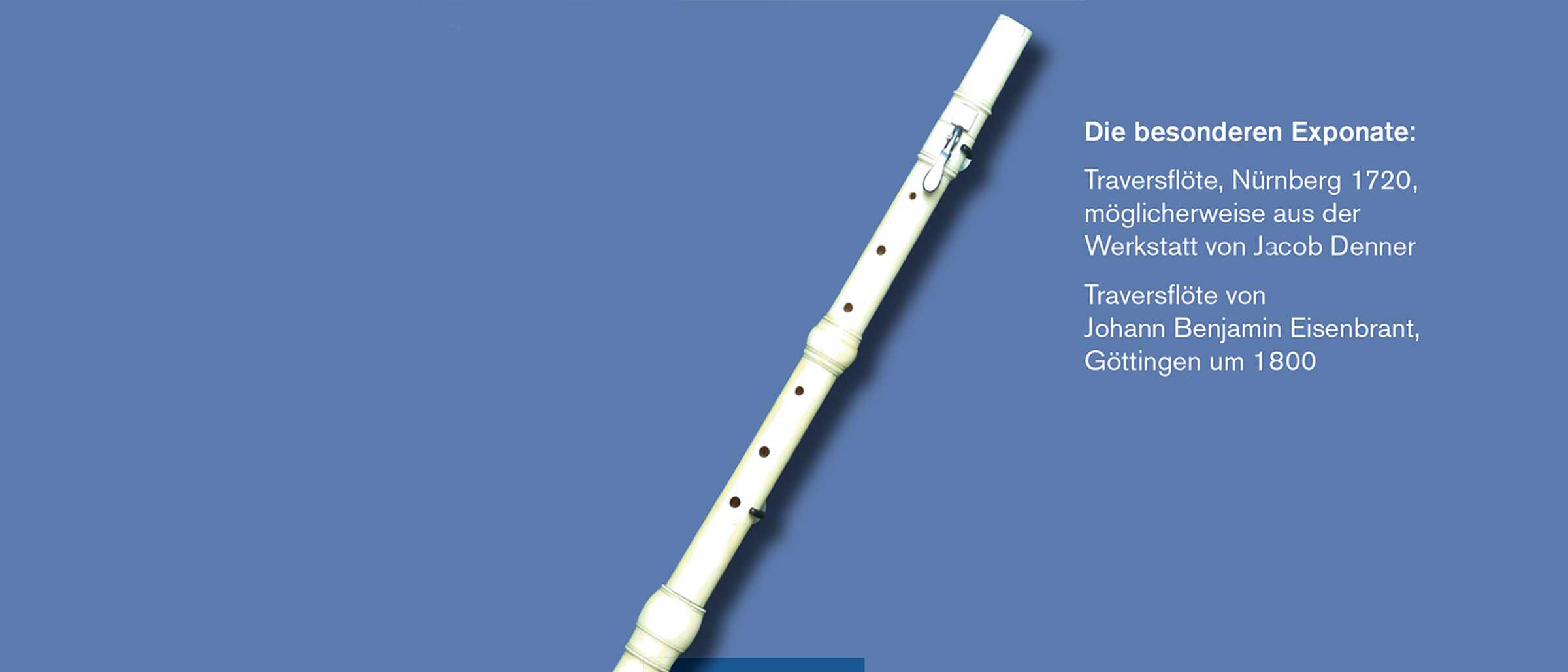 ---
Handel's Treasures - Music in Dialogue
Change of programme:
Baroque to Classic from Halle to Paris
Works by G. F. Händel, M. Blavet, F. Benda und F. Devienne
Members of the Händelfestspielorchester Halle: Isabelle Chenot (transverse flute), Markus Händel (violoncello), Mechthild Winter (harpsichord)
Moderation: Christiane Barth (Director of the Handel House Foundation)
Ticket Preise:
12,00 € / ermäßigt 6,00 €
---
The special exhibit: transverse flute, Nuremberg 1720, possibly from the workshop of Jacob Denner and transverse flute by Johann Benjamin Eisenbrant,
Göttingen around 1800.
Venue: Handel House, Chamber Music Hall
Organizer: Händelfestspielorchester Halle in cooperation with the Händel-Haus Foundation
Reduction for pupils, students, trainees, severely disabled persons and - only at the box office - for members of the Freundes- und Förderkreis des Händel-Hauses zu Halle e. V. (Friends and Sponsors of the Halle Handel House).
Reserved concert tickets must be picked up at the museum box office in the Handel House up to 30 minutes before the start of the event.
---
Handel's Treasures - Music in Dialogue
The discussion concert series is a joint production of the Halle Handel Festival Orchestra and the Handel House Foundation. A special selection of programs featuring Handel's music and that of his contemporaries is framed by short informative discussion rounds. Exhibits from the Handel House Foundation's collections that match the program form the linchpin for the dialogues between musicians, restorers, and musicologists.