---
Handel Prize laureate 2023
---
The "Handel Prize of the City of Halle, awarded by the Handel House Foundation" for the year 2023 will go to the Italian mezzo-soprano Anna Bonitatibus.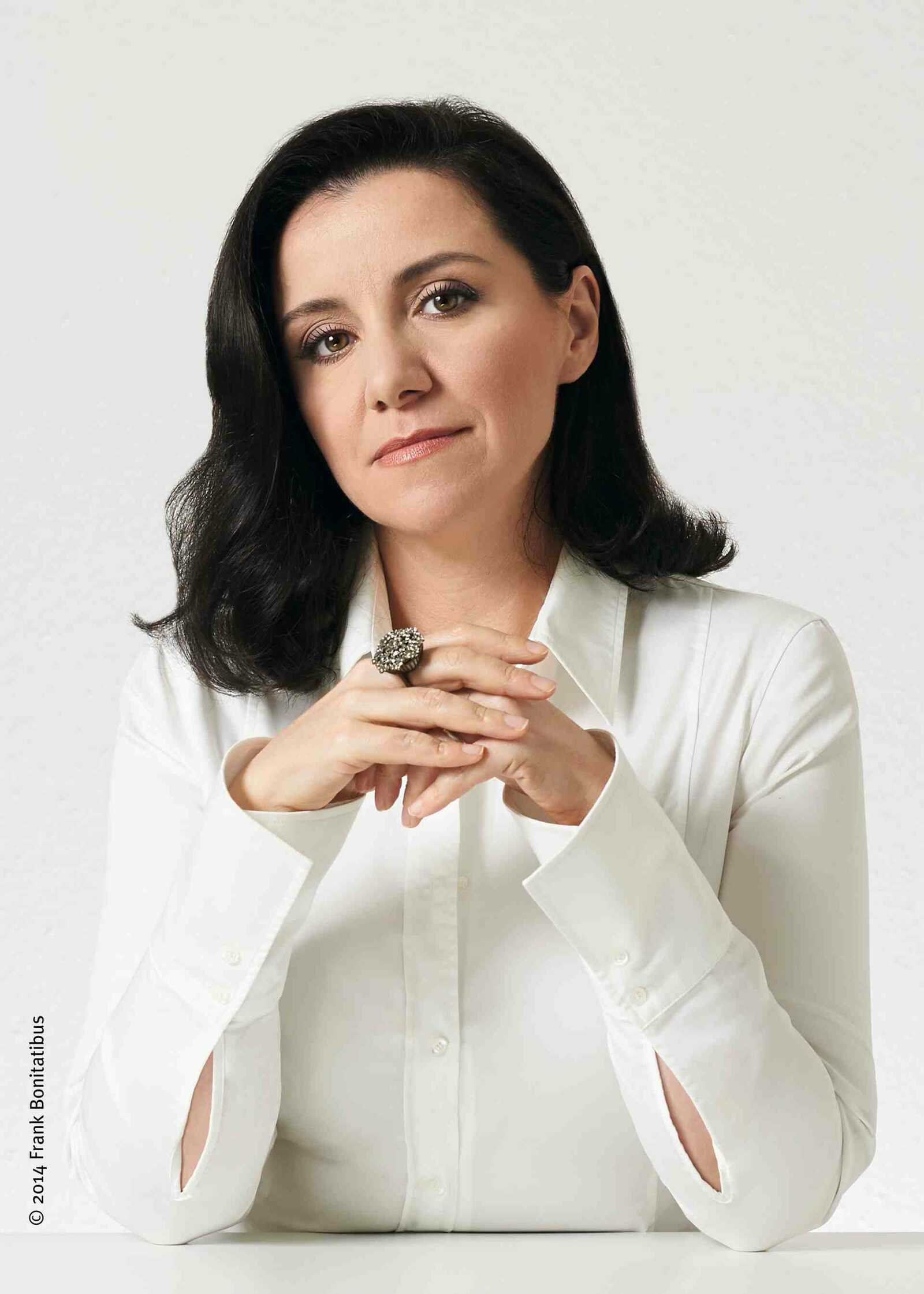 In 2023, the Handel Prize of the City of Halle, awarded by the Handel House Foundation, will be presented to the Italian mezzo-soprano Anna Bonitatibus. With this award, the Board of Trustees of the Handel House Foundation honours the boundless enthusiasm with which she has interpreted Handel's music for years, as well as her passionate commitment, which leads to the performance of even lesser-known works. Since her first recording of Vivaldi's opera "La Griselda" in 1992, Anna Bonitatibus has been regarded as an outstanding interpreter of Baroque opera and Handel's music in particular.
The anti-diva, as Bonitatibus likes to call herself, was born in the Basilicata region of Potenza in southern Italy. Since her debut at La Scala in Milan in 1999 in "Don Giovanni", Anna Bonitatibus has enriched a multitude of works of the early Baroque, the Bel Canto and more than 70 operas with internationally renowned conductors and directors with her voice. By G. F. Handel alone, she has already performed in ten operas: "Agrippina", "Alcina", "Deidamia", "Giulio Cesare", "Orlando", "Tamerlano", Tolomeo", "Ottone", "Il tronfo del Tempo e del Disinganno" and most recently on her European tour in the 2021/22 season as Tigrane in "Radamisto".
Her "trouser roles" have made Bonitatibus an internationally acclaimed Mozart interpreter. In performances of major works by Handel, Mozart and Rossini, Bonitatibus mounts the greatest stages and concert halls in Europe. From her first steps at Milan's Teatro alla Scala to the Bavarian State Opera in Munich, the Théâtre des Champs-Elysées in Paris, the Teatro Real de Madrid, La Monnaie in Brussels, the Vienna State Opera, Royal Opera House in London as well as at the festivals in Salzburg, Florence, Munich, Bologna and Grange - Bonitatibus is a baroque star.
With her 1992 CD recording of Vivaldi's "La Griselda", Anna Bonitatibus laid the foundation for a large number of award-winning CDs. For her album "Semiramide - La Signora regale" she was awarded the International Opera Award in the Recital CD category in 2015. On her CD "En Travesti" with the Munich Radio Orchestra, released in 2018, she tackled "trouser roles".
Handel Prize laureates since 1993
Prof. Dr. Wolfgang Hirschmann (2022)
Andrea Marcon (2021)
Valer Sabadus (2020)
Prof. Dr. Silke Leopold (2019)
Joyce DiDonato (2018)
Vivica Genaux (2017)
Romelia Lichtenstein (2016)
Philippe Jaroussky (2015)
Magdalena Kožená (2013/14)
Ragna Schirmer (2012)
Wolfgang Ruf (2011)
Cecilia Bartoli (2010)
Jordi Savall (2009)
Christopher Hogwood (2008)
Paul Goodwin (2007)
Klaus Froboese (2006)
Stanley Sadie (2005)
Wolfgang Katschner (2004)
Marc Minkowski (2003)
Jean-Claude Malgoire (2002)
John Eliot Gardiner (2001)
Donald Burrows (2000)
Trevor Pinnock (1999)
Helmut Gleim (1998)
Emma Kirkby (1997)
Howard Arman (1996)
Winton Dean (1995)
Axel Köhler (1994)
Nicholas McGegan (1993)